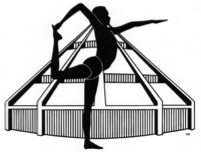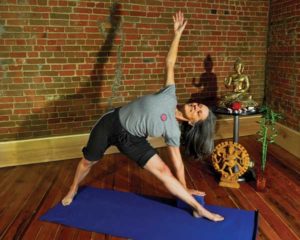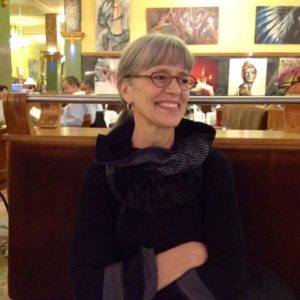 Peggy Berg is a Professor Emerita of Dance at Colorado College (retired in 2011 after 31 years of full-time teaching) and is now devoting herself solely to teaching Iyengar Yoga.  She began her in-depth study of yoga in 1997 and regularly studies with this country's most senior teachers. In 2005, she lived for two months in Pune, India, studying directly with the Iyengar family, and earned her Junior 2 certification in 2017. She is also a certified Yoga Therapist.  Iyengar yoga is known for its precise attention to alignment for the safety and development of each student, regardless of age or condition.  Peggy uses her skill and love of movement to customize poses for students working with special challenges. She underwent surgery to replace an arthritic hip in 2013 and is grateful for the many ways yoga has allowed her to make a complete recovery.  She is spends much of her time practicing yoga and walking with her beloved dogs!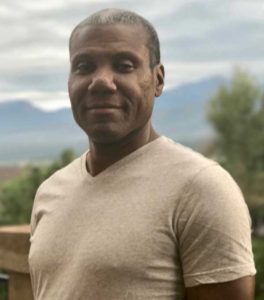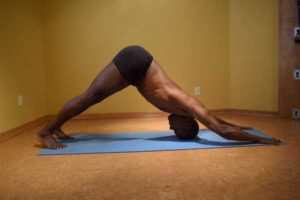 An Iyengar practitioner for 28 years and certified Iyengar Yoga Instructor for 25 years, Bill Kemp has taught at various Yoga studios and Fitness centers in the U.S and abroad. Bill teaches all categories of Yoga poses and will bring his many years of practice and experience to help grow your practice and love of Yoga. Bill focuses on asana alignment, awareness during action, and Yoga philosophy.
Bill studied with B.K.S Iyengar and Geeta Iyengar at the Ramamani Iyengar Yoga Center in Pune, India and at many other venues. Bill studied with many senior teachers, including years of apprenticeship under Patricia Walden. Bill will bring that knowledge and his perspective to you in his classes.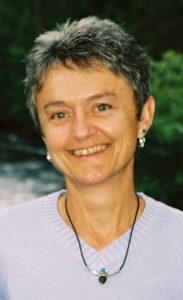 CYN HALES is a certified Iyengar Yoga teacher with an E-RYT 200 from the Yoga Alliance. She has been blessed to study with Yogacharya Sri B.K.S. Iyengar and his daughter, Geeta, upon their visits to the United States, and continues to train with highly respected senior teachers from all over the world. She has taught for private studios, corporate and public wellness programs in Colorado, and Elderhostel classes in California. Cyn began her journey of self-realization and wellness through yoga in 1995. She has been teaching since 2000, and encourages her students in their own discoveries. 

Rebecca Wallace: It was January 2008, the start of a new year, a move into a new house and a New Year's resolution that lead me to Iyengar Yoga. Being an owner of a runner store meant logging plenty of miles with customer, but short on time for other forms of "exercise". I knew I needed to stretch more, but never found the time to do it on my own. I committed to attend a beginners' yoga class at a nearby Iyengar studio as a way to fulfill my resolution. I've always gravitated to activities involving attention to detail and technique. Needless to say I found my "home" with Iyengar Yoga.
The move to Colorado Springs in 2014 afforded me the opportunity to attend class more regularly and study with senior Iyengar teachers giving workshops nearby. My teachers and mentor serve as constant inspiration and a sources of information. I furthered my practice and commitment by taking the Iyengar approved teacher training for 2 years and recently assessed and passed the Intro I & II certification exam. I look forward to helping others discover the benefits of yoga.