01 Mar

PLANETARY YANTRAS & NUMEROLOGY with MAVIS GEWANT (Day 2)

When:

May 27, 2018 @ 10:00 am – 4:00 pm

2018-05-27T10:00:00-06:00

2018-05-27T16:00:00-06:00

Smokebrush Living Arts presents …

Planetary Yantras and Numerology
Saturday & Sunday, May 26 & 27
10 am til 4 pm
with MAVIS GEWANT

For thousands of years tantric seers have observed the powerful influence of the planets on the human spirit. Indian astrology has long understood that, while the energy released by the orbiting planets affects our lives, it is also an energy that can be directed and harnessed to improve our spiritual, mental and physical well-being.

The 9 planetary yantras are beautiful geometric images that utilize specific colors and forms. When meditated upon, they instill quietness in the mind, allowing it to positively channel the power of planets represented by each yantra. In this workshop, participants will construct and paint a yantra and will learn a mantra, containing bidj sounds, which will encourage optimum receptivity to the energies of each planet.

A basic overview of Indian numerology will be covered to help participants better understand the qualities of the planets and the influence of the numbers and planets on one's life.

For anyone interested in transformation, opening their creativity, and in meditative painting that strengthens one's natural state of inner harmony and peace. No artistic experience necessary

Fee: $215
includes all supplies and fees for the two-day workshop
Bring your own lunch, or boxed lunch option

Location: Red Crags Arts & Agriculture House, 302 El Paso Blvd., Manitou Springs, CO

Click here to register. Registration required.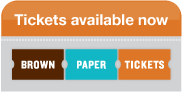 Please register ASAP to help with Mavis' travel schedule.
Meet Mavis at www.sacredmotherarts.com
Suggested reading before the workshop …

http://upliftconnect.com/sacred-power-of-yantra/