01 Mar

MANITOU CHOOSES LOVE: Twelve Days of Unification (May 9 through May 20)

When:

May 9, 2018 – May 20, 2018

all-day

2018-05-09T00:00:00-06:00

2018-05-21T00:00:00-06:00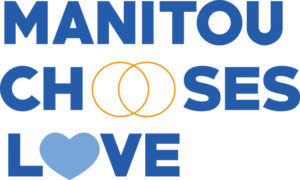 MANITOU CHOOSES LOVE PROJECT
Twelve Days of Unification
Smokebrush Foundation for the Arts, in collaboration with Colorado Institute of Conflict Resolution & Creative Leadership, is delighted to be celebrating LOVE! The Manitou Chooses Love Project welcomes our 14 Ukrainian friends into Manitou Springs during Twelve Days of Unification from May 9 thru May 20.
The project seeks to encourage a strong, vibrant, sustainable community of people who love this city and our world, engaging in social change and conscious of how our actions affect the whole. These 12 days of unification are intended to encourage reconciliation of gender and cultural differences by awakening the collective heart of humanity, creating cross-cultural dialogues, experiences and celebrating diversity.
Schedule of Events
 Wednesday, May 9, 7-9pm, Meet & Greet our Ukrainian friends at SunWater Spa
 Thursday, May 10, 1-5 pm, Show Manitou Businesses Some Love!
Chalk Art by the Arcade with Vince Coleman
Mineral Springs Tour, Watch for details
Love Ambassadors throughout town with chocolate kisses and more!
Love Art in various places throughout town
Love Yoga in Mansions Park, 4:00 pm with Kat Tudor
Love Songs throughout town
Community Council on Love, 2:00 pm, Mansions Park with Judy Piazza
 Thursday, May 10, 7-9 pm, Manitou Chooses Love Concert featuring
Shawn Gallaway (winner of a Global Peace Song Award) and The Cosmic Flying Goats, purchase $10 presale tickets HERE or $15 at the door, Memorial Hall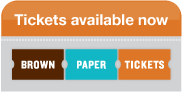  Friday, May 11, 7-9pm, Story Project Stories of Love! at SunWater Spa, with Hannah & CH Rockey, Barry & Janae Weinhold, and two Ukrainian love stories with Inna Didkovska & George Smolin
 Friday-Sunday, May 11-13, We Choose Love Retreat, weinholds.org/events
 Tuesday, May 15, 6:30-8 pm, International Folk Dancing with Ava Molnar Heinrichsdorff & Linda Kopman-Gravelle, Memorial Hall, Free to all, families encouraged! Come dance!
 Wednesday, May 16, Yogic Love Spiral with Kat Tudor in Nature! Check back for details. Open to all
 Friday, May 18, 6:30-8 pm, Walking Art Tour in Manitou Springs with:
Closing Ceremony and Art Display at Red Crags Arts & Agriculture House with Artist in Residence Robyn Sean Peterson.
Garden Art Opening at Commonwheel
MAC Art Opening
Other Art Galleries and Displays in town
 Friday-Sunday, May 18-20, We Choose Love Retreat, weinholds.org/events
Check back for updates!!
CoSponsored by: