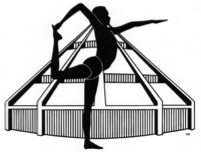 Course descriptions for Iyengar Yoga classes at Marmalade
Tuesday

, Thursday 

5:30-7 p.m.
This class is appropriate for all levels of yoga practitioners and, while challenging for a beginner, care is taken to accommodate special issues. Modifications are given when needed for hip, back, knee, shoulder or neck pain.
Wednesday
12:15-1:30 p.m.
This class is especially good for rank beginners and for yoga students unfamiliar with Iyengar yoga. We go slow in this class and keep the poses gentle and accessible to all, even those people who feel they "can't" do yoga because of their age, stiffness or poor condition.