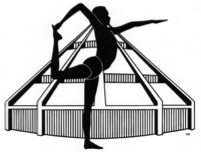 Course descriptions for Iyengar Yoga classes at Marmalade
Mondays, 5:30-7 P.M. (with Bill)
This class is for beginner and intermediate level students willing to try a wide variety of poses. All the categories of poses are covered. Standing poses, inversions, forward bends, back bends and beginning arm balancing.
Tuesdays, 10:30 -11:30 A.M. (with Cyn)
 Yoga for Seniors: 
All are welcome! This class will celebrate the joy of yoga in the aging body. Geared toward our senior community.
Tuesdays, 12:00-1:15 P.M. (with Cyn)
Restoratives, Pranayama & Meditation: 
Rejuvenate your day with deep relaxation in restorative yoga poses and learn the art of breath work and meditation.
Tuesdays &

 Thursdays, 

5:30-7 P.M. (with Peggy)
This class is appropriate for all levels of yoga practitioners and, while challenging for a beginner, care is taken to accommodate special issues. Modifications are given when needed for hip, back, knee, shoulder or neck pain.
Wednesdays, 
12:15-1:30 P.M. (with Peggy)
This class is especially good for rank beginners and for yoga students unfamiliar with Iyengar yoga. We go slow in this class and keep the poses gentle and accessible to all, even those people who feel they "can't" do yoga because of their age, stiffness or poor condition.
Coming Soon!
Workshop for the true yoga beginner. Taught by Professor Peggy Berg, CIYT, IAYT
3 Saturdays in January
When: January 6, 13, 20 from 

10:30

 -12
Cost: $30 for 3 classes. Participants must register for all three classes. 
For more information, contact pberg@coloradocollege.edu
This 3 part workshop is meant to take the rank beginner through the opening stages of what yoga is and how one can participate in an Iyengar yoga class safely and productively. Iyengar yoga is well known for its attention to alignment and detail, giving precise explanations and helpful guidance to all students, regardless of their age, flexibility or condition. (More experienced practitioners may also attend although the classes will be geared toward beginners.)